Beginning July 21, we are hosting outdoor Roving Gyms behind Nicholas Sheran Arena. Please read the COVID-19 Protocols before registering.
Online registration will be open one week in advance (i.e., registration opens on Mondays for the following week of events).
Roving Gyms are free, inclusive, play spaces for children five and under and their parents or caregivers. The Roving Gyms program nurtures physical literacy, the love of movement, and provides an environment for families to connect.
To get more of an idea of what you can expect watch the Lethbridge Roving Gym Video
Thank you to Alberta Recreation and Parks Association for choosing the Lethbridge Sport Council Roving Gyms program as a recipient of the 2020 Healthy Community Grant.
Please follow the link below to Register!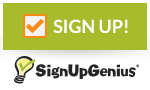 Downloadable Resources
Photos